Check out LAL's soundscape at Nuit Blanche Toronto!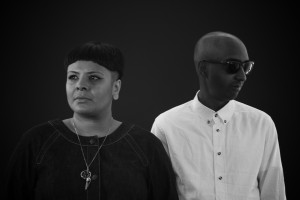 The duo electronic LAL will create a 10 minute soundscape that speaks to Toronto's Migrant and Indigenous history through sound.
LAL will highlight neighbourhoods such as Chinatown, Vaughan and Oakwood, Korea Town, Yonge/Finch, St. Clair West, Little Italy, Little Bangladesh and Kensington Market (to name a few) while also recognizing Toronto as Treaty Territory founded on Huron-Wendat and Petun First Nations, the Seneca, and most recently, the Mississaugas of the Credit River territory.
LAL will sample current sounds and voices in these different neighborhoods as well as look at the last 50 years of change in Toronto and highlight unknown or disappearing histories. Toronto is a meeting place where Indigenous, Immigrant and settler communities come together, as well as the land and water and creatures who live here. This piece is a reminder of the past and, through sound, a glimpse of the future.